received a couple parcels lately.... JOY!
- - -
the winter weather has been so unpredictable.. so i try to grab a bargain before it's no longer sunny outside
- - -
yoga has been the best way to have catchups more often... and we LOVE going to ToTo's viet restaurant in Vic Park after yoga. but my clothes and hair smells like an asian restaurant later ): boo.
[above] LOVE condom rolls. well.. thats what me n b have called it.. it's creeping into my posse's vocab tho! haha... what's it called again? viet fresh paper roll?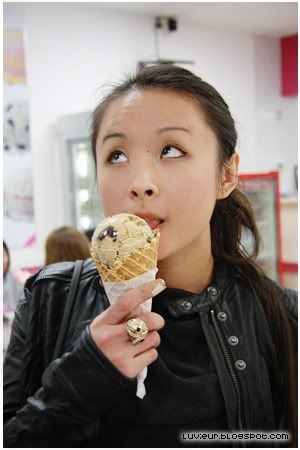 Mmm.. Baskin & Robbins for dessert on a winter's night! haha... staying loyal to my Love Potion! <3
shirley's warm slippers (:
- - -